Just returned from vacation to find our sun room completed, even with our patio furniture in place. Every thing was done so professionally. We are now Iiving in our new room…so nice to feel outdoors yet without the bugs and heat. Thank you, we couldn't be happier with the job you did!
Dot & Vince
Ozark Sunrooms and More has proved to be a wonderful company to do business with. We have been nothing but pleased with this whole process from beginning to end. Everything that was agreed to has been fulfilled in every way. From planning to completion we have nothing but the highest opinion of the employees of Ozark Sunrooms. The skilled craftsmen were not only very professional, but the job was done to perfection, in a short period of time. They even cleaned up afterwards  as they worked. We are so proud of our new screened-in porch and have received several compliments. On a 1 to 10 scale they are definitely a 10(+). We will be using them again, in the near future, for another outdoor project we have. We would definitely recommend this company to our friends.
Russell and Doris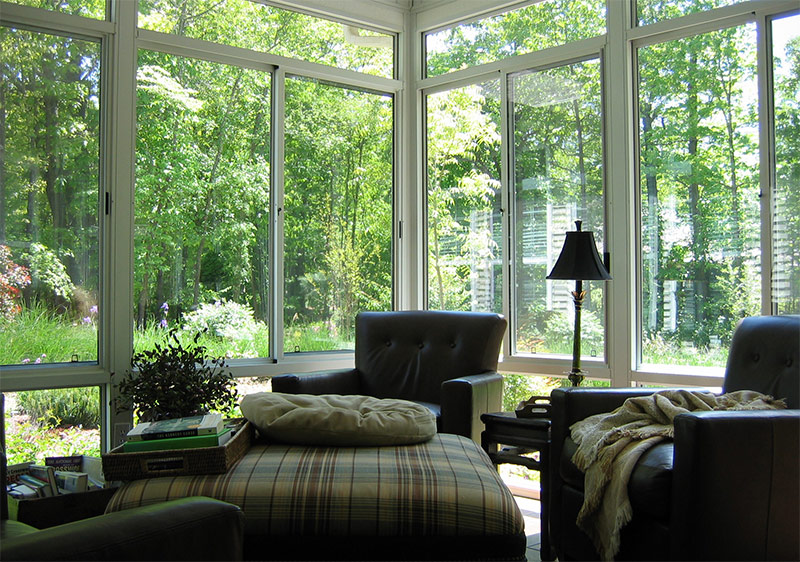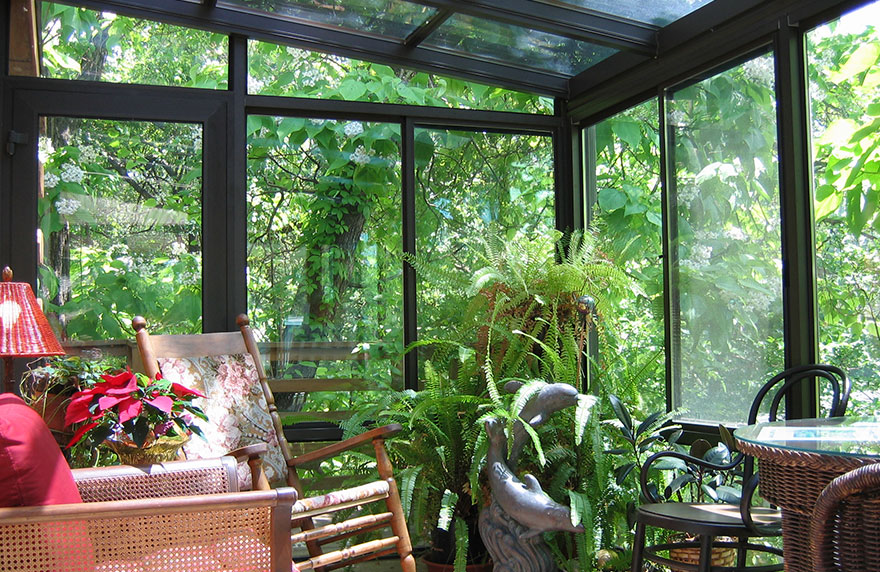 As we sit in our new, beautiful, 220 square foot sunroom, I realize how many hours of our life we plan to spend out here and what a wise investment it has been. The entire experience with Ozark Sunrooms was very positive. We visited Paula at the showroom and gained lots of information. Then Mr. Boss came to our home and listened to our ideas and we planned our new room. He worked with me to allow me to do the parts of the project that I was capable of. He was always available to answer my questions. It was an answer to prayer to see how skilled and fussy the builder, Heath, was. The result was even better than we had dreamed of. What a blessing. Thank you to the folks at Ozark Sunrooms.
Ken and Norma
We are absolutely thrilled with our new sunroom, grill deck, dog deck and staircase! The process from start to finish went flawless. Bill, Paula and the crew were excellent people to work with. They kept in constant contact with us on every aspect of the job. Our questions were answered in detail and in a timely manner. The quality of the materials used are of the highest. We are so excited to show our family and friends. And we look forward to using our Four Seasons Sunroom for many years to come!! Thank You.
Carl and Cheryl Kimbro
We were very pleased with the sunroom which Ozark Sunrooms made for us from a screened in porch. The management was informative and courteous and the workmen were exemplary in their diligent, systematic, and expert craftsmanship. We had to wait several months, but they were worth the wait and we would recommend them without hesitation.
Carl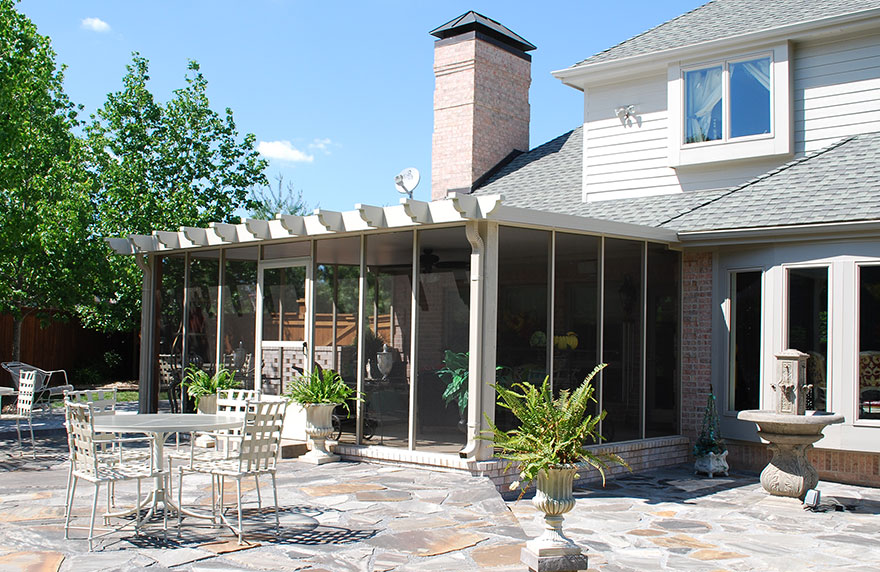 We are so pleased with the outcome of our new sunroom. I called, scheduled an appointment, told them what I wanted and in a few short days, they delivered the plans and pricing. It was worth the wait. Once our job began, they were dedicated to the job until finished. Everyone working on the project was courteous, professional and obviously skilled in their trade. Thank you Ozark Sunrooms for turning our old, rundown screened in deck into a beautiful addition to our home.
Linda & Joe