Ozark Sunrooms
STUDIO SUNROOMS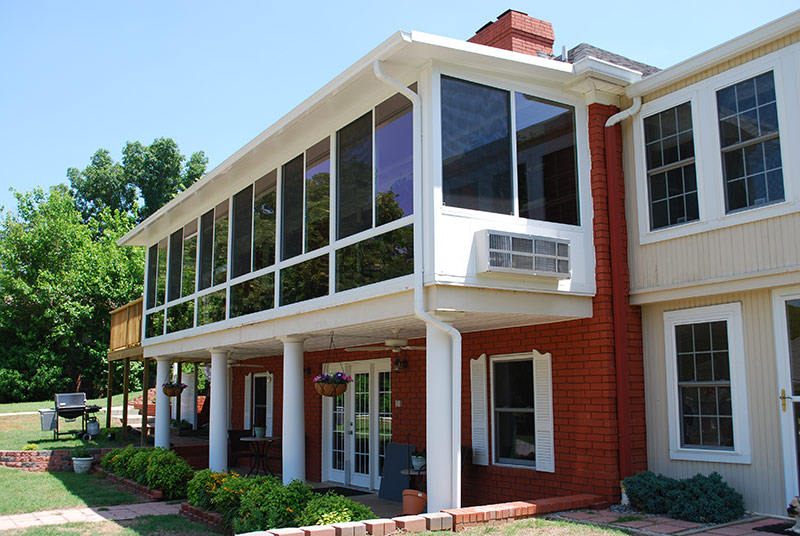 Studio sunrooms are an affordable and seamless addition to any home. They allow you to revitalize your living space with energy efficient windows and enable you to enjoy the longer, brighter days. Studio sunrooms are a versatile and economic choice and they allow you to bring Outdoor living in 365 days a year!
Sunroom Features:
Strong aluminum structure
Energy efficient construction
Dual sliding windows and Window grilles
Solid or glass kick panels
Door choices and features
Sliding patio doors
French in-swing and out-swing doors
Color choices
Roof Glazing
Optional Features:
Glass etching on doors and transoms
UltraSelect interior crown moldings
Finials and cresting
Roof vents
RECENT PROJECTS
(Click to Enlarge)
Studio sunrooms in Northwest Arkansas allow you to enjoy all four seasons that the beautiful Ozarks has to offer! They are super easy to maintain, and the seamless lines of this sunroom would look gorgeous on your Northwest Arkansas home. When you add a sunroom to your home you also add natural light and elegance making this room a destination space in your house!If you'd like to hear more,please call us today or visit our Northwest Arkansas showroom for a guided tour of our on-site sunrooms.

Let's Talk
We'd love to speak with you about your ideas and vision for your project. Ozark Sunrooms is the premier provider of home additions and remodeling in Northwest Arkansas. Please reach out today!
Contact Ozark Sunrooms