Ozark Sunrooms
PATIO CONVERSIONS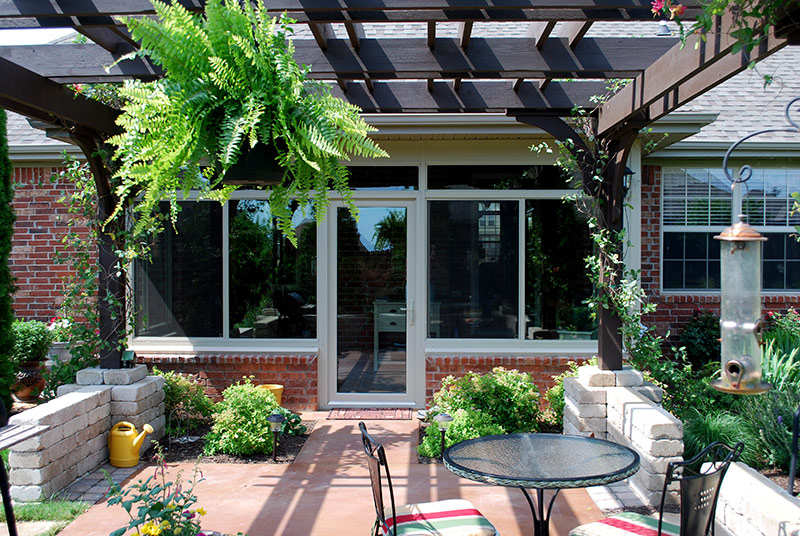 If your home already has an existing patio and roof overhang, you're halfway there!
Now you can covert your open porch area or old fashioned screened-in enclosure to a year-round Four Seasons Enclosure at fraction of the cost of a full enclosure. We can install Four Seasons Sunrooms windows and doors under your existing patio or roof overhang, thereby converting your patio space into a fully heated and cooled sunroom!
RECENT PROJECTS
(Click to Enlarge)

Let's Talk
We'd love to speak with you about your ideas and vision for your project. Ozark Sunrooms is the premier provider of home additions and remodeling in Northwest Arkansas. Please reach out today!
Contact Ozark Sunrooms