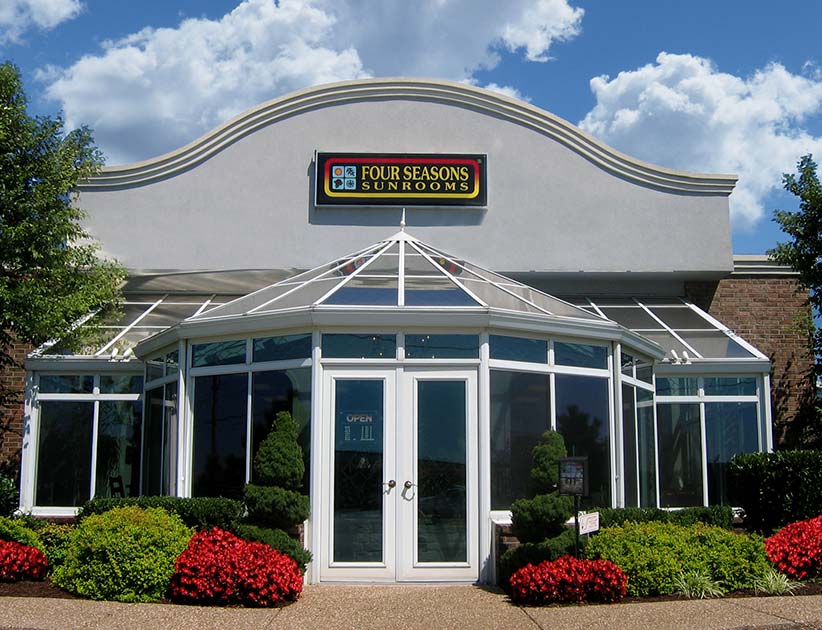 Ozark Sunrooms is Family-Owned and Operated
Ozark Sunrooms & More – Four Seasons Sunrooms is family owned and operated, serving Northwest Arkansas. Our company has been helping your neighbors "build their dream getaway" since 2003 when Bill and Diane Boss purchased the Four Seasons Sunroom franchise.
We invite you to come visit our showroom, where we have five completely furnished sunrooms. Come sit down and enjoy refreshments while imagining a Four Seasons Sunroom on your home. All of us at Ozark Sunrooms & More will work hard to help you "plan your escape" in your brand new sunroom getaway.
Showroom Location
850 E. Henri DeTonti Blvd.
Tontitown, Arkansas 72762
Showroom Hours
Mon-Fri: 8:00 am – 5:30 pm
Sat: 10:00 am – 3:00 pm
479-306-9900
Toll Free: 1-888-467-9900